PREP Time: 20 Minutes
Makes 5-6 Servings
Ingredients
3 tablespoons olive oil
1 loaf ciabatta bread, cut into 1 inch slices
Olive oil to brush onto the bread
1 pkg. (6.5 oz.) THEIA™ Mediterranean herb spreadable feta cheese
3 large tomatoes, peeled seeded and chopped
2 tablespoons olive oil
1 teaspoon oregano
1 tablespoon finely chopped fresh flat parsley
Salt and Pepper
---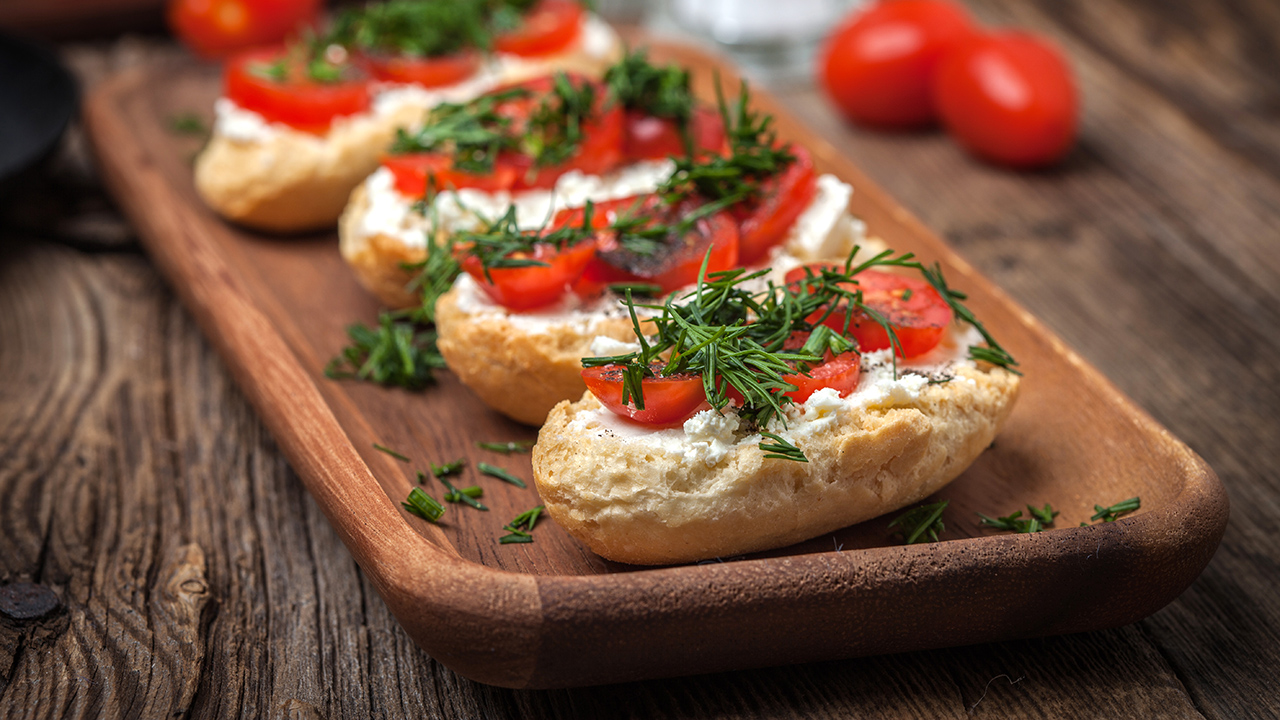 Make It
Step 1: Preheat oven to 375 F.
Step 2: Place the bread slices on a cookie sheet and brush them with a little olive oil. Toast in the oven until golden brown then remove let them to cool down.
Step 3: In a medium bowl combine the tomatoes, olive oil, oregano, parsley, salt and pepper and toss well.
Step 4: Spread each bread slice with THEIA™ Mediterranean Herb Spreadable Feta Cheese and then top each bread slice with 2 tablespoons of the tomato mixture.


Chef Georgia's Notes
Serve as an appetizer or with any meal. To save time you can choose not to toast the bread.