PREP Time: 45 Minutes
Makes 5 to 6 Servings
Ingredients
1 pkg. (6.5oz.) THEIA™ Mediterranean Herb Spreadable Feta Cheese
1 ½ to 2 pounds ground lamb or beef
1 large onion grated
3 cloves garlic, finely chopped
1 teaspoon dried mint
1 teaspoon cumin
½ teaspoon dried oregano
½ teaspoon all spice
1 teaspoon paprika
2 tablespoons finely chopped Italian parsley
½ cup plain bread crumbs
1 egg, plus 1 egg white lightly beaten
Salt and Pepper
---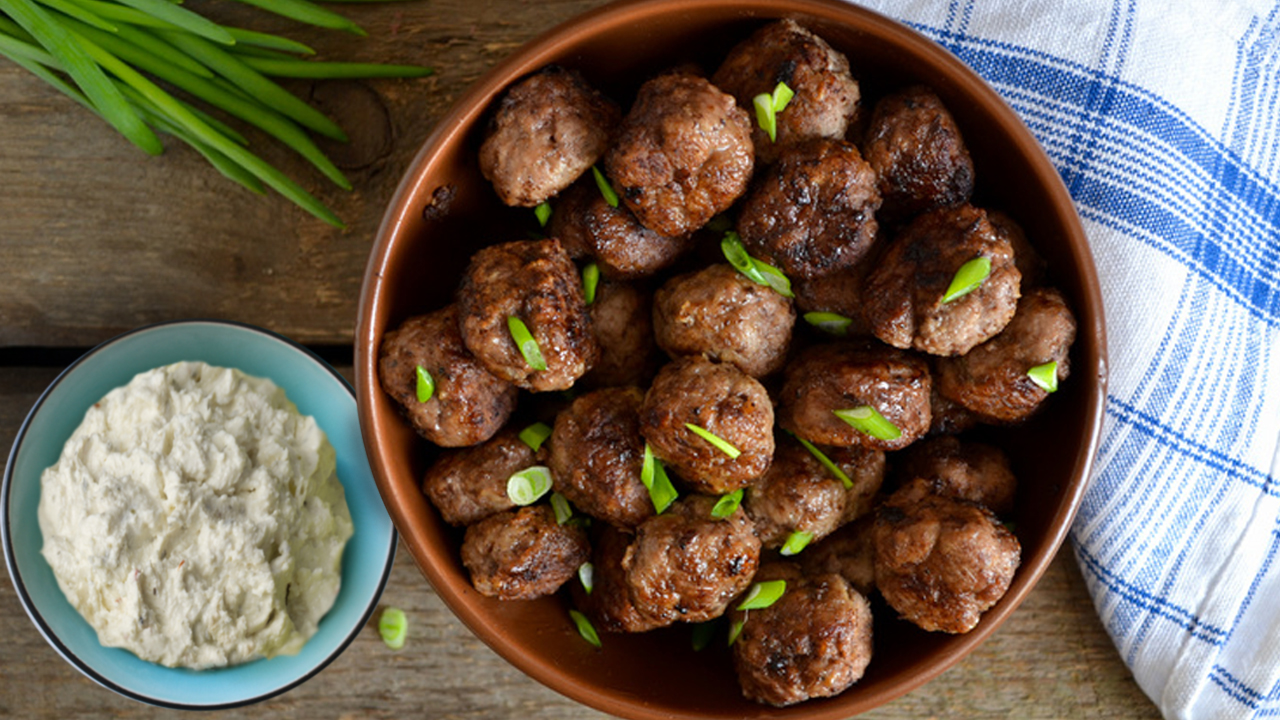 Make It
Step 1: Preheat oven to 375 F.
Step 2: In a large bowl place ground lamb, onion, garlic, mint, cumin, oregano, all spice, paprika, parsley, bread crumbs, egg, egg white, salt and pepper. Mix all very well.
Step 3: Roll rounded tablespoon of the mixture into balls. Lightly grease baking sheet with oil place meatballs to baking pan bake for 30 minutes or until browned.
Step 4: Place meatballs on a platter and Serve with THEIA™ Mediterranean Herb Spreadable Feta Cheese on the side and toasted pitta bread wedges.

Chef Georgia's Notes
You can also serve with tomato and cumber salad, or your flavored side dish.