PREP Time: 45 Minutes
Makes 4 to 6 Servings
Ingredients
2 ½ to 3 pounds boneless lamb, cut into 1 ½ -inch cubes
Oil, to brush grill
Lemon slices, for garnish

MARINADE
½ cup olive oil
1 large onion, grated
3 cloves garlic, minced
2 bay leaves, crushed
1 teaspoon dried oregano
1 teaspoon dried thyme
1 teaspoon cumin
Juice of 1 lemon
½ cup dry red wine
Salt and freshly ground pepper
1 pkg. (6.5oz.) THEIA™ Mediterranean Herb Spreadable Feta Cheese
---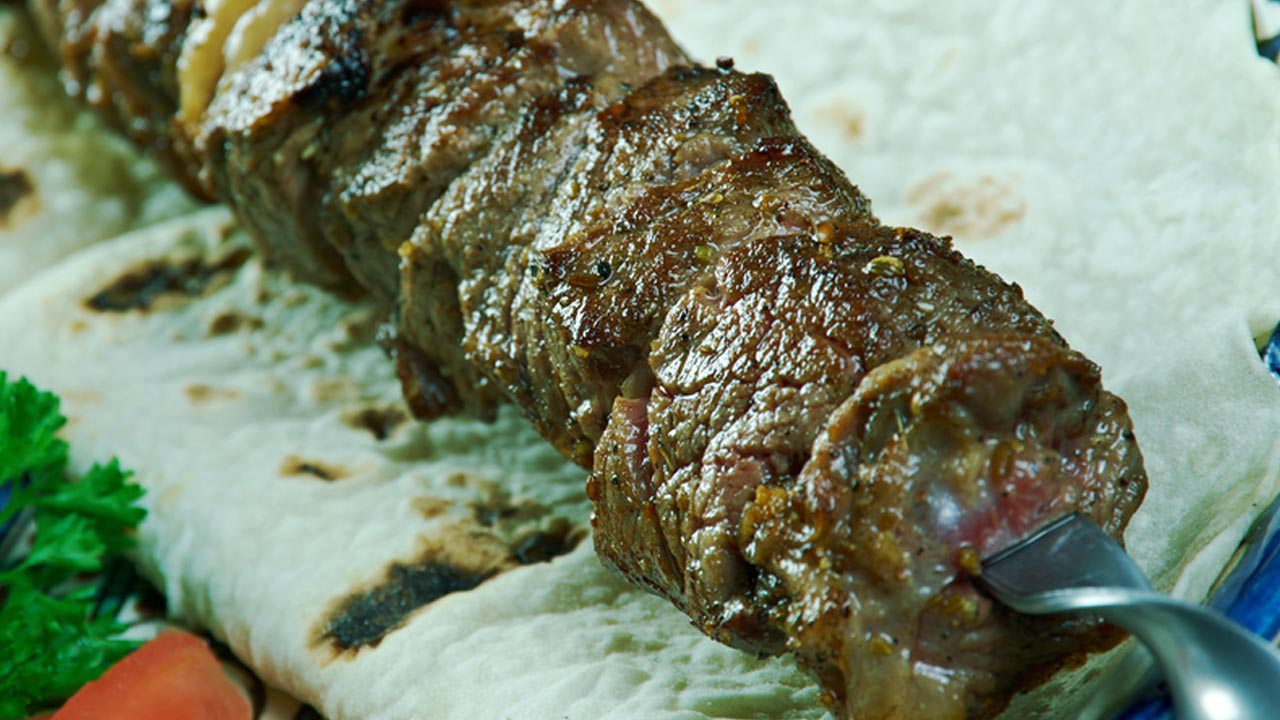 Make It
Step 1: In a medium bowl, combine oil, onion, garlic, bay leaves, oregano, thyme, cumin, lemon juice, wine, and salt and pepper to taste.
Step 2: Place lamb cubes in large bowl and pour marinade from Step 1 over cubes. Cover and place in refrigerator to marinate for 30 minutes.
Step 3: Preheat and oil grill.
Step 4: Remove lamb cubes from marinade and thread 5 to 6 onto each metal skewer.
Step 5: Place skewers on oiled grill rack and cook, turning occasionally, for 10 to 15 minutes on each side, or until tender.
Step 6: Transfer to a large plater, garnish with lemon slice, and serve hot with THEIA™ Mediterranean Herb Spreadable Feta Cheese, rice pilaf, Greek Salad, and warm pita bread.

Chef Georgia's Notes
Souvlaki is one of the most popular Greek dishes. You can also make souvlaki sandwich with THEIA™ Mediterranean Herb or Roasted Red Pepper Spreadable Feta Cheese.