PREP Time: 20 Minutes
Makes 4 to 5 Servings
Ingredients
4 ripe tomatoes cut into wedges
2 medium cucumbers, sliced
1 small red onion, sliced
10 to 12 Kalamata olives

Dressing
¼ cup olive oil
1 ½ tablespoons white vinegar
3 tablespoon THEIA™ Mediterranean Herb Spreadable Feta Cheese
---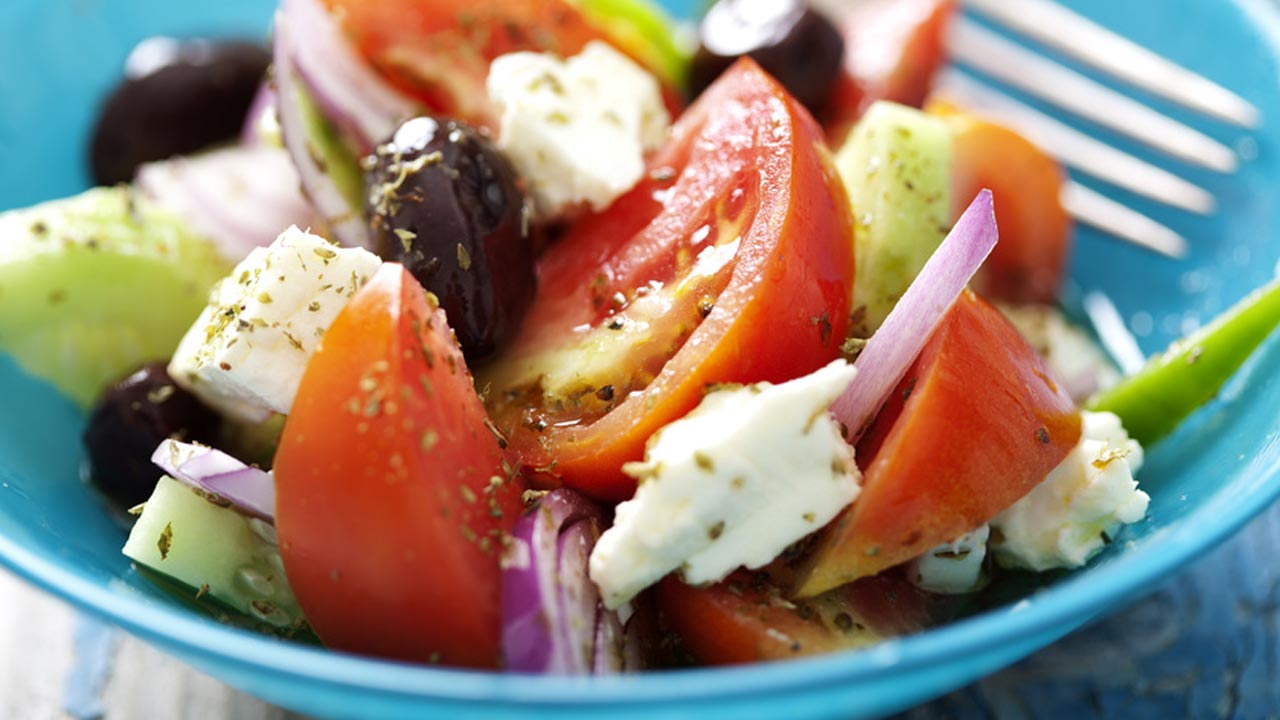 Make It
Step 1: In a large salad bowl combine tomatoes, cucumbers, onions, and olives.
Step 2: In a medium bowl combine oil, vinegar, and THEIA™ Mediterranean Herb Spreadable Feta Cheese and mix well with fork.
Step 3: Pour dressing on top of the salad and toss gently.


Chef Georgia's Notes
Serve with crusty bread as a light meal or as a side.