PREP Time: 25 Minutes
Makes 8 to 10 Servings
Ingredients
3 tablespoons olive oil
½ cup chopped scallions
2 cups cooked chicken breast, diced
1 (14oz) bag tortilla chips
2 cups chunky salsa
1 ½ cups grated Mexican blend cheese
1 (6.5oz) THEIA™ Naked Spreadable Feta or
1 (6.5oz) THEIA™ Buffalo Feta Dip
---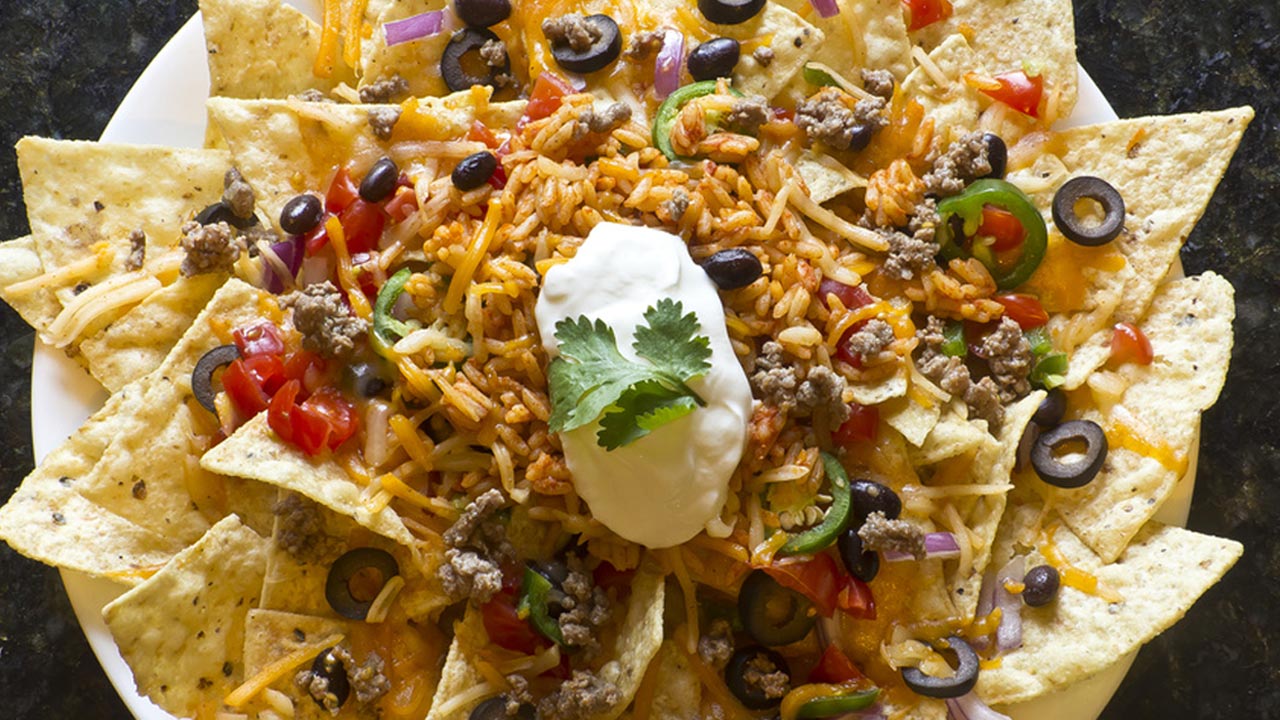 Make It
Step 1: Preheat oven to 350 F.
Step 2: Heat the oil in a frying pan, add the scallions and garlic and sauté until tender. Stir in the chicken and completely coat it with oil. Mix in the salsa.
Step 3: Place tortilla chips on the bottom of a baking sheet. Spoon chicken mixture evenly over chips. Sprinkle with Mexican blend cheese, then top with dollops of THEIA™ Naked Spreadable Feta Cheese or THEIA™ Buffalo Dip.
Step 4: Bake for 10 to 15 minutes or until cheese melts.
Step 5: Top with more chopped scallions if desired.

Chef Georgia's Notes
You can substitute ground beef for the chicken.