PREP Time: 30 Minutes
Makes 4 Servings
Ingredients
3 tablespoons olive oil
1 pound lean ground beef
1 large onion, grated
3 cloves garlic finely chopped
1 teaspoon dried mint
2 tablespoons fresh flat parsley, finely chopped
½ cup plain breadcrumbs
1 teaspoon dried oregano
Salt and Pepper
4 hamburger buns (can also use wheat hamburger buns for healthier option)
Olive Oil for brushing buns
1 (6.5oz.) THEIA™ Naked Spreadable Feta Cheese
4 ¼ inch thick tomtato slices
4 green lettuce leaves
4 ¼ inch thick red onion slices
---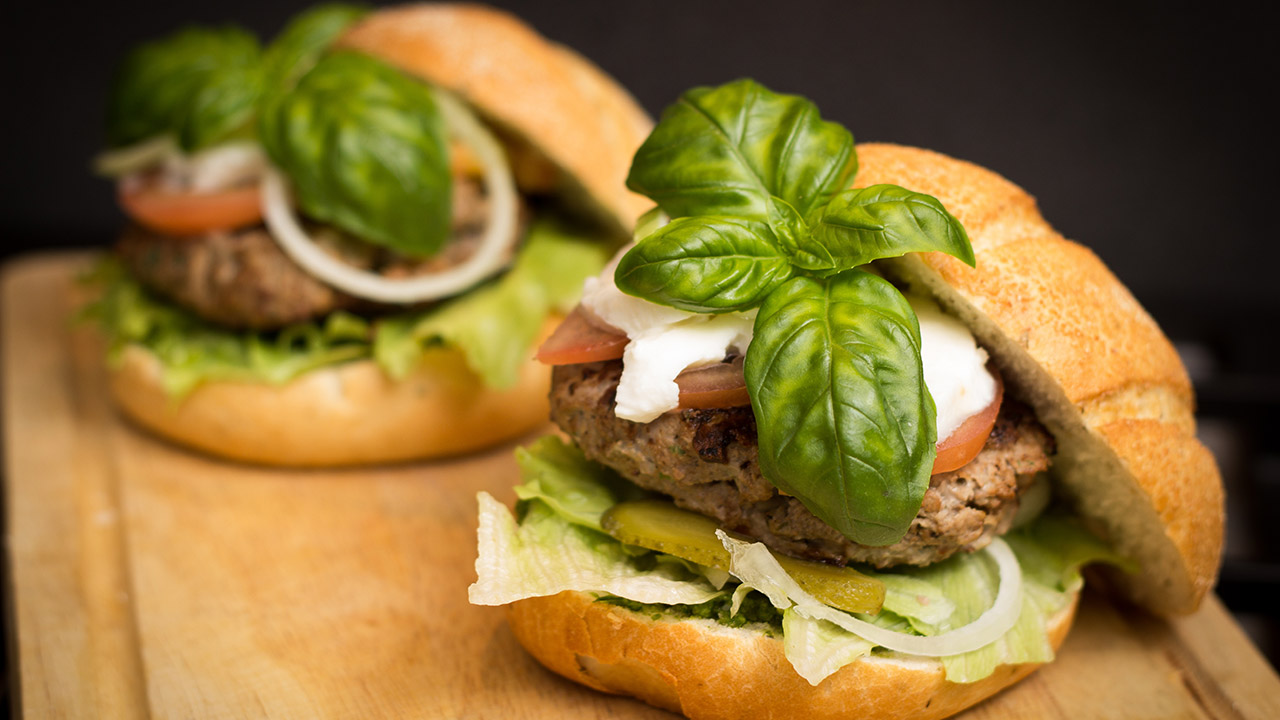 Make It
Step 1: In a large bowl add the ground beef, onion, garlic, mint, parsley, breadcrumbs, oregano, salt and pepper. Knead all ingredients together very well with your hands. Divide mixture into 4 portions. Shape each portion into ½ inch thick patty.
Step 2: Preheat Grill. Grill each patty for 6 to 7 minutes on each side. Brush buns with olive oil, place on rack cut side down. Grill until golden brown.
Step 3: Spread 2 tablespoons THEIA™ Naked Spreadable Feta Cheese to the bottom of each bun, arrange 1 patty, 1 tomato slice, 1 lettuce leaf, and 1 onion slice, and top with top halves of bun.

Chef Georgia's Notes
This is a healthy unique burger, which will have your family and friends wanting more.