PREP Time: 25 Minutes
Makes 4 Servings
Ingredients
3 tablespoons olive oil
1 basic pizza dough
4 large Roma tomatoes, peeled and chopped
½ cup sliced fresh sweet basil
1 teaspoon dried oregano
2 tablespoons olive oil, plus extra for drizzle
Salt and Pepper to taste
1 cup diced fontina cheese
1 (6.5oz) THEIA™ Naked spreadable feta cheese o
1 (6.5oz) THEIA™ Buffalo Feta Dip
---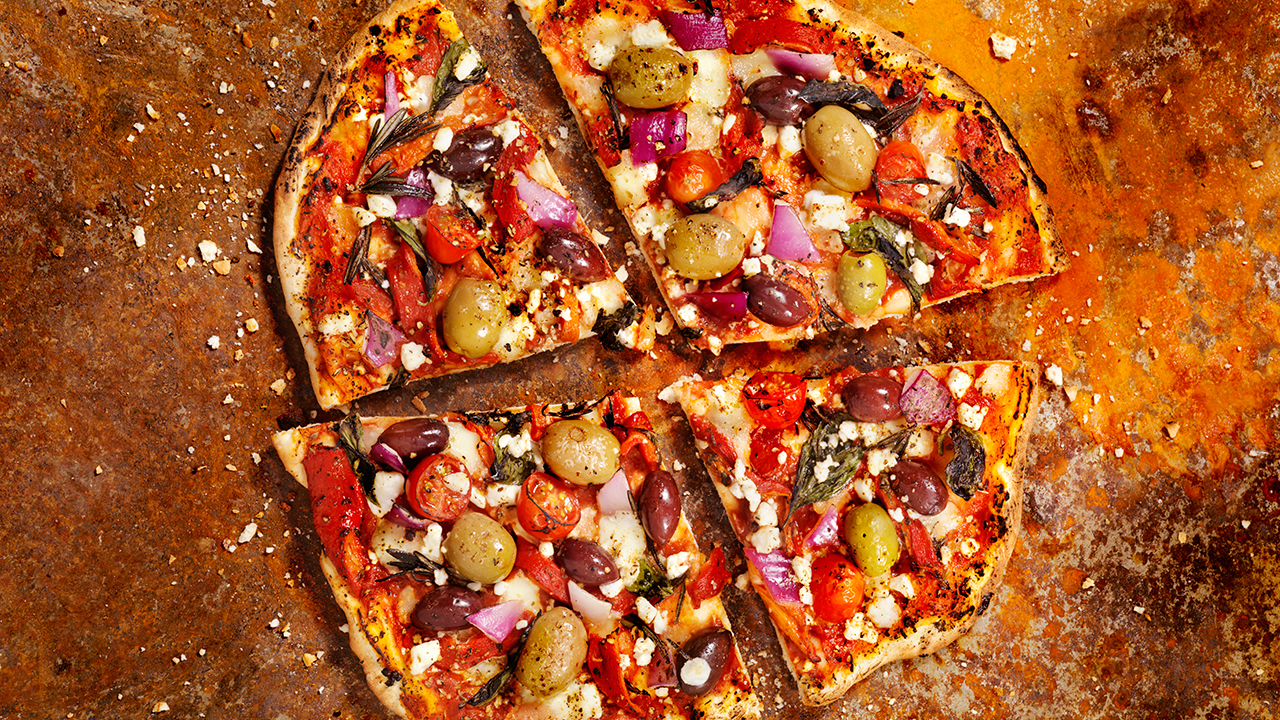 Make It
Step 1: Preheat oven to 400 F.
Step 2: In a large bowl, combine tomatoes, garlic, basil, oregano, olive oil, salt and pepper. Toss well and set aside.
Step 3: On a floured surface, roll out the dough into a circle and place it into a oiled pizza pan.
Step 4: Spread the tomato mixture evenly on top of the pizza dough then add the fontina cheese, top with small dollops of THEIA™ Naked Spreadable Feta Cheese or Theia™ Buffalo Feta Dip.
Step 5: Drizzle with 1 tablespoon olive oil.
Step 6: Bake for 20 to 25 minutes or until the crust is golden.


Chef Georgia's Notes
Enjoy this unique twist on pizza with a Salad dolloped with THEIA™ Mediterranean Herb Spreadable Feta Cheese.