PREP Time: 30 Minutes
Makes 4 to 5 Servings
Ingredients
3 tablespoons olive oil
2 pounds chicken wings
5 tablespoons Ketchup
3 teaspoons mustard
3 teaspoons Worcestershire sauce
1 teaspoon dried garlic
½ teaspoon dried oregano
2 tablespoons honey
½ to 1 teaspoon hot chili sauce
¼ teaspoon ground all spice
4 tablespoons olive oil
1 pkg. (6.5oz.) THEIA™ Roasted Red Pepper Spreadable Feta Cheese or
1 (6.5oz) THEIA™ Buffalo Feta Dip

---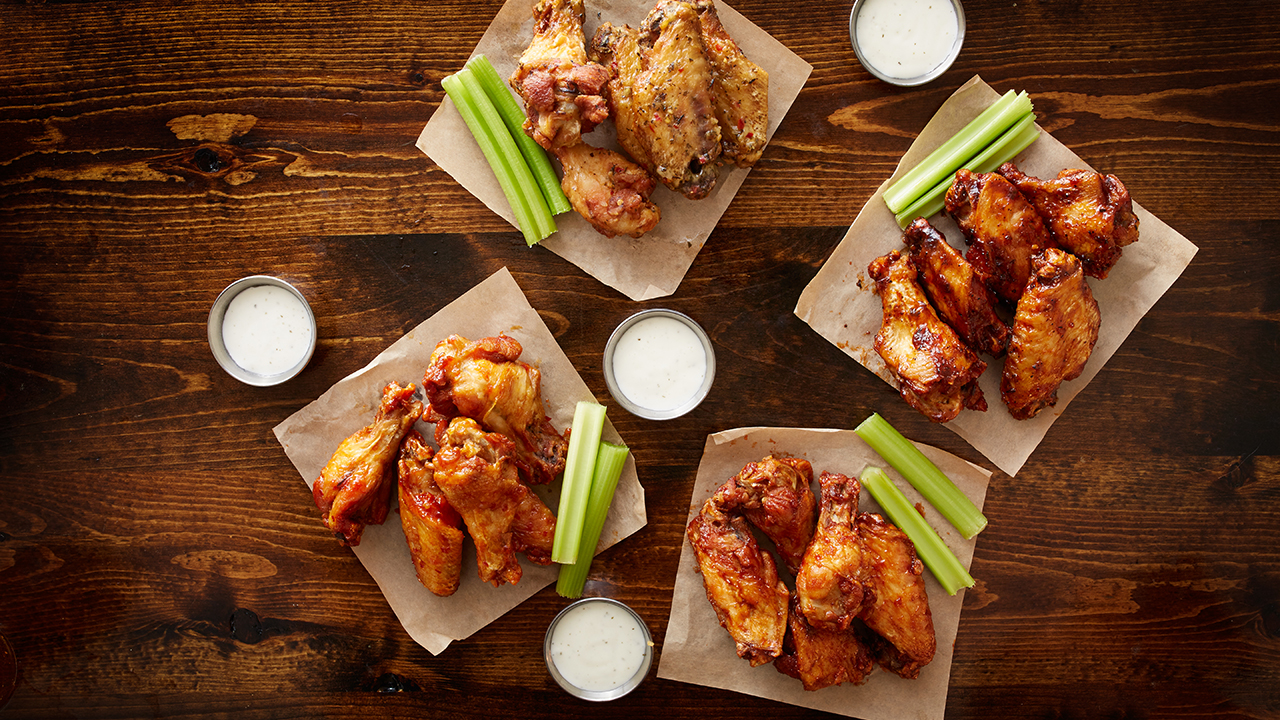 Make It
Step 1: Preheat oven to 400 F.
Step 2: In a large bowl mix ketchup, mustard, Worcestershire sauce, garlic, oregano, honey, hot chili sauce, all spice, and olive oil. Add the chicken wings and mix well to coat.
Step 3: Put chicken wings on a large parchment paper baking pan and bake for 25 to 30 minutes, turning occasionally and brushing with any remaining sauce in the bowl until cooked through.
Step 4: Serve Hot with THEIA™ Roasted Red Pepper Spreadable Feta Cheese or Theia™ Buffalo Feta Dip and cool crunchy carrot and celery sticks.


Chef Georgia's Notes
You can also serve your wing with all 3 of THEIA™ Spreadable Feta Cheese flavors. Naked, Mediterranean Herb or Roasted Red Pepper.